GEZE at Fensterbau Frontale: innovative door, window and safety technology – intelligently networked
GEZE represents turning properties into liveable, intelligent buildings with a high quality of stay. The manufacturer is presenting highlights from its entire product range with high claims to innovation at Fensterbau Frontale 2020. Innovations for intelligent safety window and door solutions, as well as products which are already successful on the market will be on display. As well as individual solutions, networking and automation solutions will also be in focus, as well as GEZE service and consultation offers for planners and installation companies.
Control heavy casements easily and safely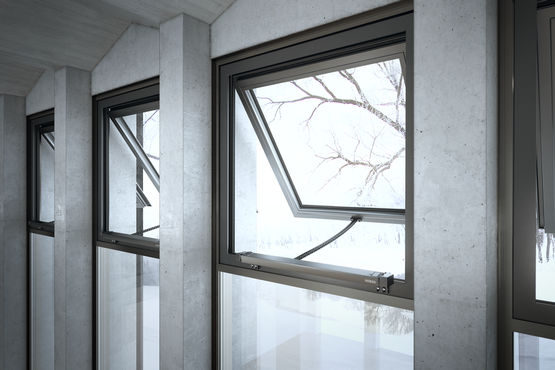 Control heavy casements easily and safely.
Large windows increase the quality of stay significantly in office and residential properties. As well as a visual upgrade, large windows also bring more daylight into rooms: many people find this significantly more pleasant than artificial lighting. In 2020 GEZE will launch an intelligent drive for turn-and-tilt windows up to three metres high, which combines ventilation and safety automatics. This drive opens and closes the casement in a tilted position for natural ventilation, while also assuming the locking function. The extremely low-noise drive is either controlled centrally by the building management technology, or by the control panel directly on the drive.
A pleasant ambient feeling thanks to natural ventilation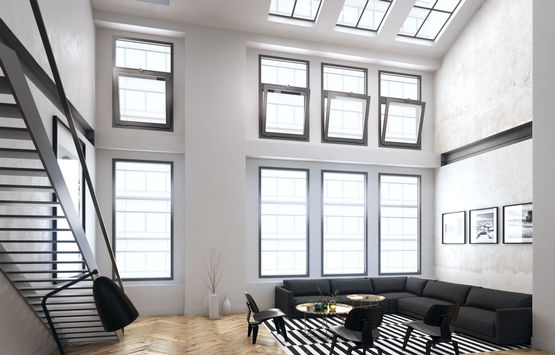 A pleasant ambient feeling thanks to natural ventilation. © Exorbitart / GEZE GmbH
Natural ventilation is another factor in a high quality of stay: GEZE will present window ventilation systems which efficiently combine energy management, safety aspects and a pleasant ambient atmosphere at Fensterbau Frontale. GEZE will present new coupling modules at the trade fair, which will enable window drives and safety sensors to be easily connected and integrated into the central building controls. However, natural ventilation technology can also be completely automated and controlled centrally: GEZE will present new KNX-compatible ventilation control units which provide pre-defined ventilation scenarios such as the desired time window, CO2 ventilation or night-time back cooling, but which can also be individually configured.
Reliable access management for various room situations
Reliable access management for various room situations. © Annika Feuss / GEZE GmbH
Access control systems regulate who, where and when a building or areas within it can be accessed. GEZE will expand its modern identification and control systems portfolio in 2020 with a new smart solution within building automation. The software will provide planners and operators with additional opportunities as part of dynamic safety and fire protection concepts, intelligent smoke and heat extraction, and the targeted release of escape routes. GEZE will offer new access control solutions for small and medium-sized buildings.