13 students begin a dual studies programme at GEZE
After completing secondary school, many students ask themselves: What's right for me? Vocational training or university? Theory or practice? With a Bachelor's programme with integrated, practical experience, students can combine theory and practice directly. This model is becoming increasingly popular: 13 students began their dual studies programmes at our company this year, in areas such as industrial engineering, mechanical engineering, information technology, mechatronics and business administration, with a focus on international business or digital business management.
We offer the Bachelor's programmes in cooperation with the Duale Hochschule Baden-Württemberg (DHBW - Baden-Württemberg Cooperative State University). What graduates need to know: It is possible to do a dual study programme if you have completed higher education entrance qualification or have a university of applied sciences entrance qualification with scholastic aptitude test.
Start of the semester for dual studies programmes at GEZE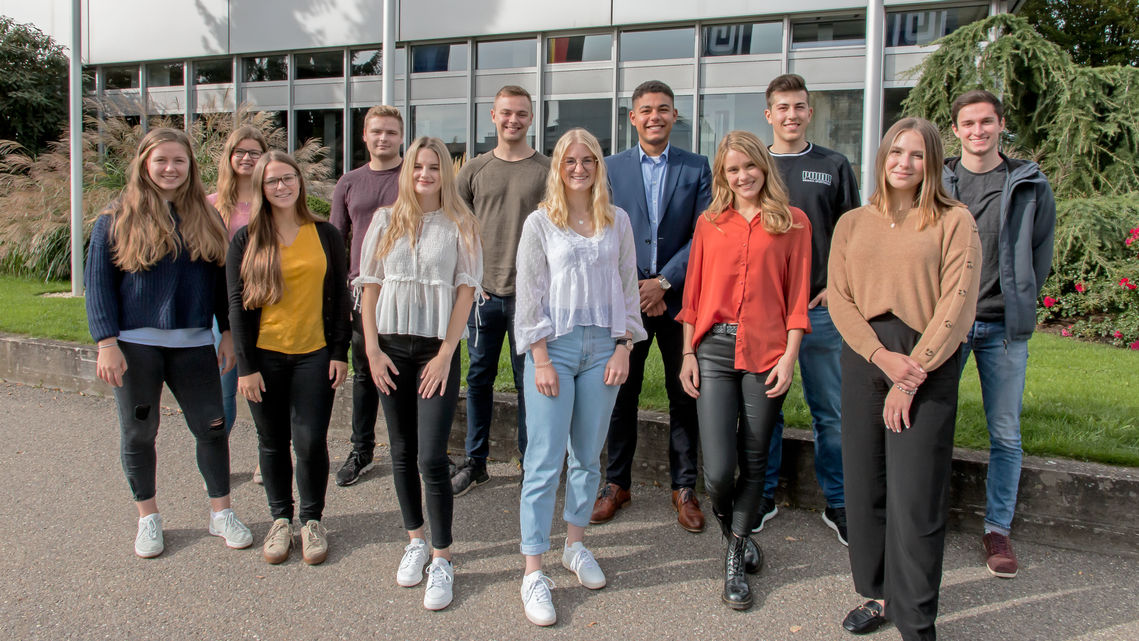 There are good reasons to choose a dual studies programme with GEZE and the DHBW:
"The company's reputation for working closely together, a tight-knit atmosphere and secure future prospects is well known," says one new industrial engineering student.
"GEZE is a global family business with clear goals and ideas. I want to be a part of that and make my own contribution to its success," says one business administration student focusing on international business.
Advantages of dual studies at GEZE:
Bachelor's programme with integrated practical components, with a standard study period of six semesters to complete the Bachelor's degree
Intensive advising and support during the practical phases and Bachelor's thesis
Options to continue with a Master's programme or vocational training
International exchange with GEZE's 32 subsidiaries worldwide
Funding for semesters abroad and international project work at one of our subsidiaries
And best of all: Corporate state university students have outstanding prospects for their future careers at GEZE after successfully completing their Bachelor's degrees.
The training of technical and managerial staff is of great importance in our highly specialised technology company. Because of this, we are proud of our motivated students, support their strengths and create a productive environment for them that fosters new ideas
Sinem Turan, HR Area Manager
Theory and practical experience – domestically or abroad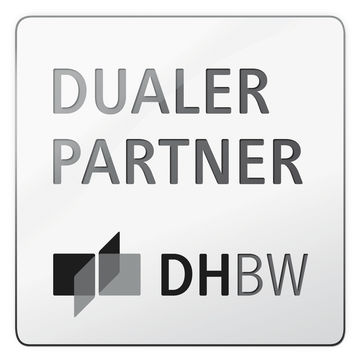 Corporate state university students at the GEZE location in Leonberg benefit from intensive support and outstanding learning and working conditions in multi-media work rooms and with interdisciplinary teams. In addition, students can acquire valuable international experience at one of our 32 subsidiaries. This experience is certain to benefit them in both their professional and personal lives.
What our new students say about starting the semester at GEZE:
"I learned about the company from a friend who had already completed her dual study programme at GEZE. She had nothing but positive things to say about the degree, the support she received and the company, and recommended it to me," says one business administration student focusing on digital business management.
Another business administration student adds: "My initial impression is very positive. I am especially excited by the casual, extremely friendly atmosphere among my colleagues. It can be something as simple as everyone saying a friendly 'Good morning' or motivating us by saying 'Have a good evening' to us new students – no matter how early or late it is."
Sounds good? Learn more about dual studies programmes at GEZE here.
Start your career at GEZE! Find our current job descriptions here.